Mike Corey
Heeey!
I am a unique mixture of things.
I started my career by winning several travel video competitions in early 2010, including Flight Centre's "Best Travel Job Ever" and Cathay Pacific Airways' "Travel the World in 80 Days".
Over the past few years, both my work and I have appeared on various TV programs on BBC, Skype Series and Discovery. When I'm not busy hosting shows, I am creating destination videos for Tourism Boards worldwide.
Along with all of this, I like to spend my spare time searching for interesting content for my Youtube Channel, "Kick the Grind". Several of my videos have collected over a million views on various platforms and still counting. 
But all in all, I'm an easy-going Canadian guy, who doesn't take life too seriously!
Follow on
Mike's strengths
Mike is a multi-talented dude who is able to create awesome travel videos of his many epic experiences. He's not scared of being a presenter, host or protagonist, in fact he enjoys being in front of the camera just as much as behind it. And if that wasn't enough, he is also a killer photographer!
Skill set:
Filmmaking, Video Editor (Final Cut), Travel Photographer, Glide Cam operator, Drone Operator, Time-lapse Photography, Apple Motion, One-Handed Hand Stand.
Current front door:
Mexico City, Mexico
Happy with:
Scuba diving and eating weird bugs
Find him online:
kickthegrind.tv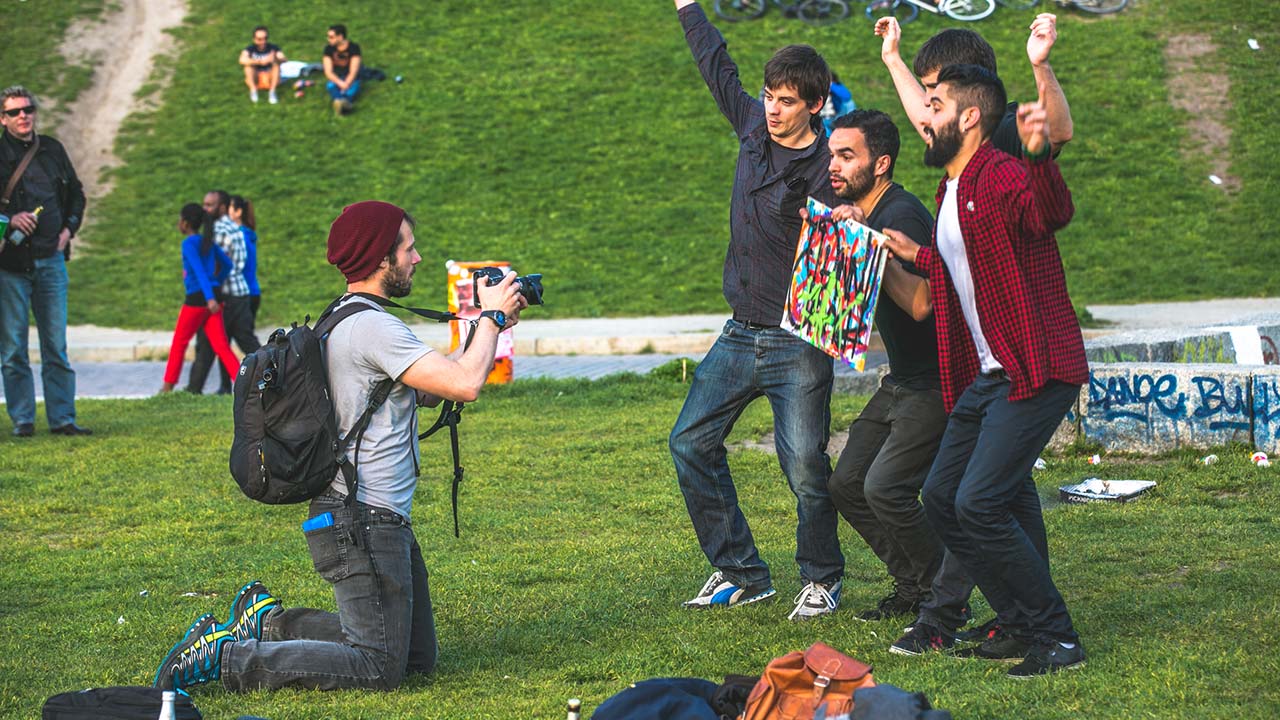 Meet other two travelers!