Juliana transformed my taste buds!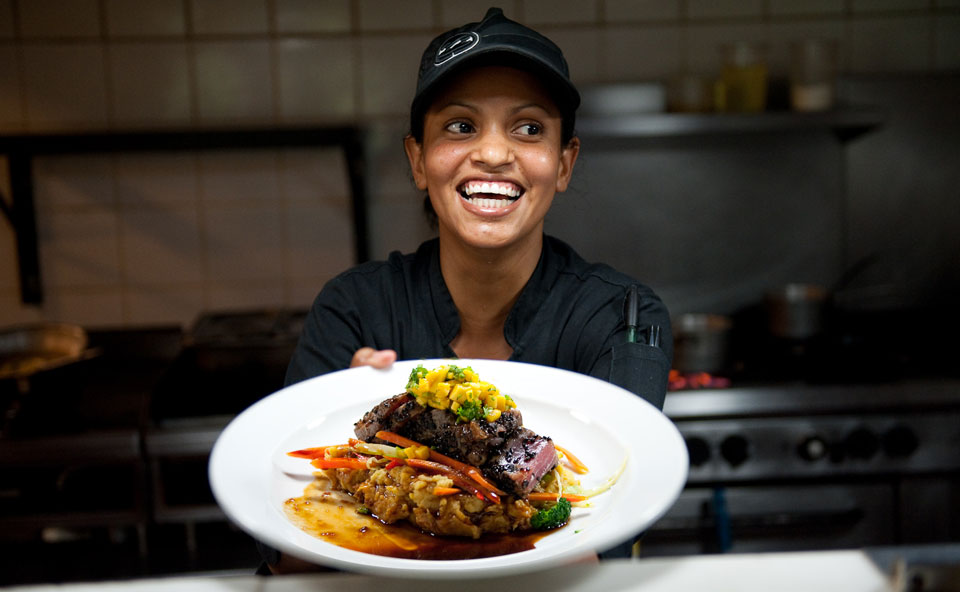 The Harmony Hotel's menu let my imagination run wild! Such a variety of cuisine! Where do I start? Vanilla, coconut, raisin-rice. I never thought rice could get so exiting! Tonight the catch of the day was served over a roast garlic yucca cake, green beans and a banana chipotle sauce. Or creamy butternut squash with zucchini, carrot, bell pepper and fresh home grown, basil! Decisions, decisions! The food is absolutely divine!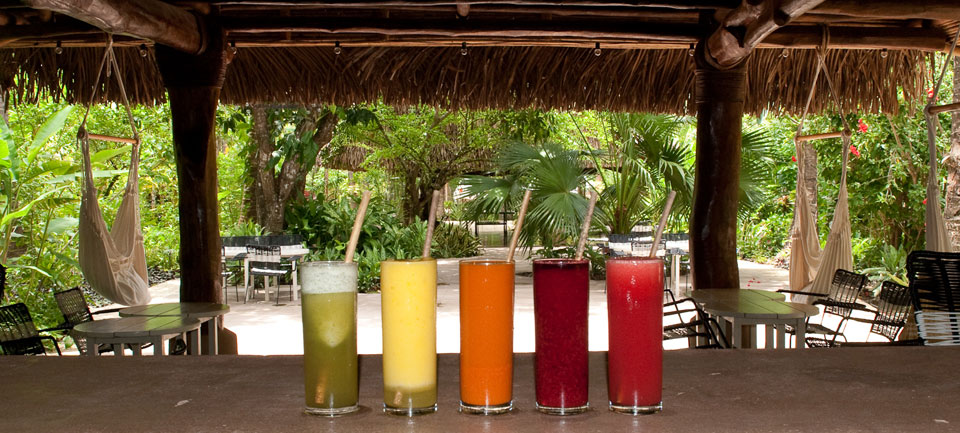 But there is another side to the story I think you should know. I love to cook. And it's one thing being creative for a small group of people whilst entertaining them in your home, but when you're the chef at a Hotel it's a whole different ballgame! The Chef at Harmony is really something special. She works magic in the kitchen and it's hard to imagine how she finds the time to keep everything so creative and original.

Juliana was first offered a job as dishwasher when she was 20 and now at just 23 she is The Chef at The Harmony Hotel. Her job as a dishwasher proved to be short-lived. She was only on dishes for 4 days! Now she has full control of the kitchen at Harmony and it must be said that this young lady has talent! With endless combinations Juliana transformed my taste buds with every meal I tasted.
Back to the stories overview